Dr. John Louis Lignelli II, DMD of Pottstown Oral Surgery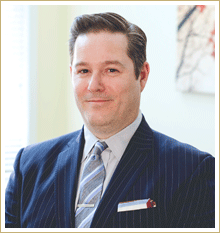 Dr. John Louis Lignelli, II DMD was born in Pottstown, PA. He attended The University of New Hampshire in Durham, NH and following graduation he attended Temple University School of Dentistry. After earning his DMD degree, Dr. Lignelli completed a residency in Oral and Maxillofacial Surgery at Temple University Hospital in Philadelphia, PA. Dr Lignelli then entered into private practice in July of 2007.
Memberships:
Pennsylvania Dental Association, American Dental Association, American Association of Oral and Maxillofacial Surgery, American College of Oral and Maxillofacial Surgeons, Delaware Valley Society of Oral and Maxillofacial Surgeons
Hospital Affiliations:
Active Staff at Pottstown Memorial Medical Center since 2007

Dr. Lignelli's special interests include, dental implants, wisdom teeth, and TMJ surgery.